Mobile Support for
Illnesses and Injuries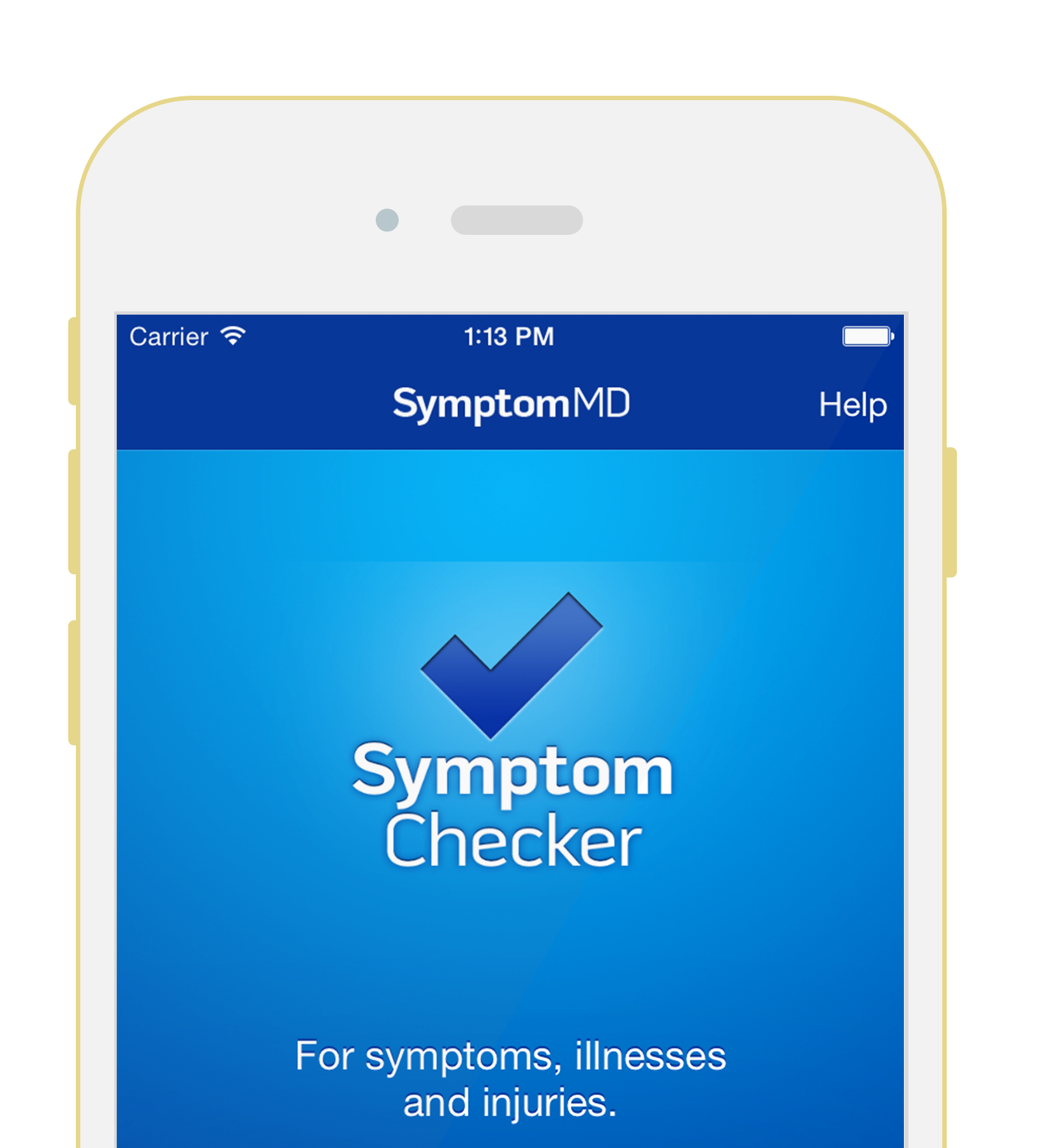 Find Your Symptom
Look up your symptom using any of our search methods: Alphabetical, Body Area or Key Word Search.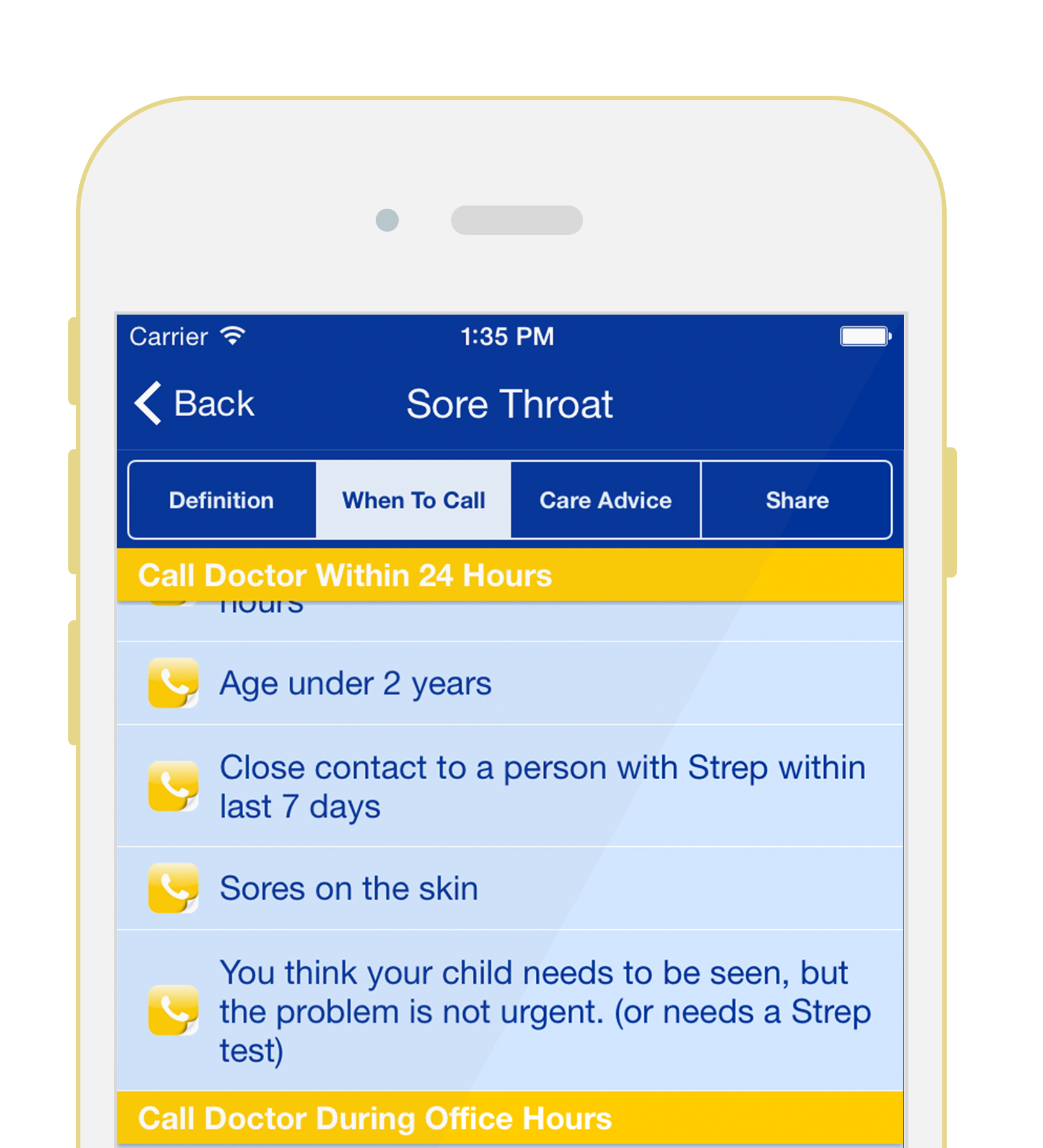 Use the Decision Tree
Simply read the list and select the first statement that matches your symptoms. This will help you decide if you need to Call 911, Go to the ER, Call the Doctor, or safely manage your symptoms at Home.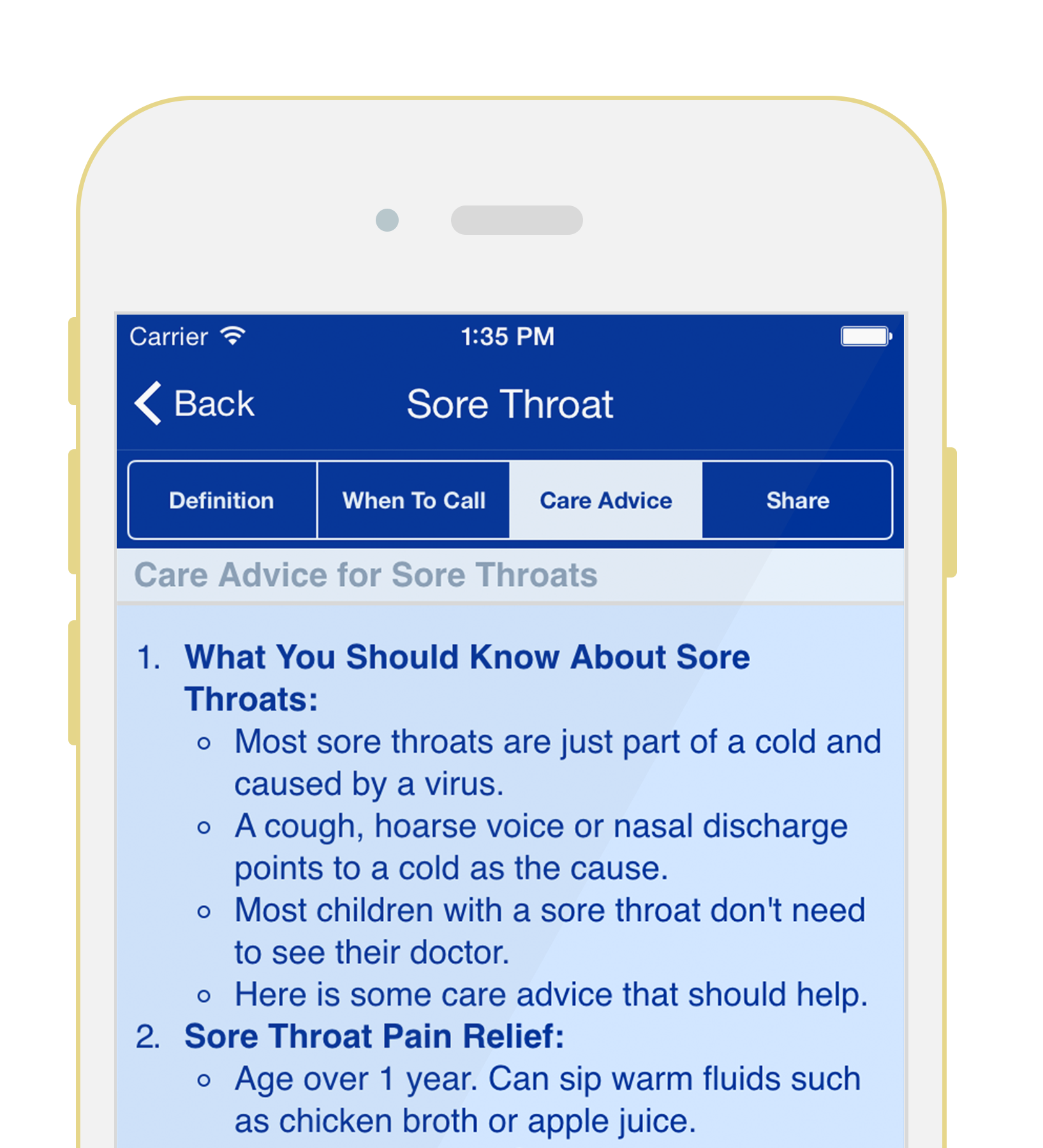 Read Care Advice
Whether you can manage the illness or injury safely at home or you are seeking symptom relief until you see your doctor, each care guide offers proven, step-by-step advice for you to follow.